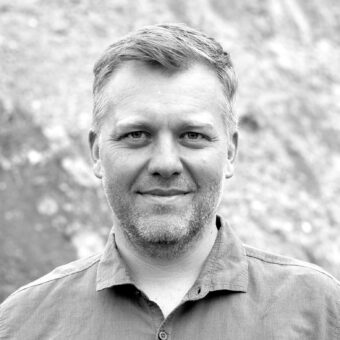 Alek Tarkowski
Digital commons
Digital public space
Digital policies
Politics of design
Policymaking is worldbuilding. It should be expanded beyond the world of politicians, lawyers, and lobbyists, to include designers too.
Alek Tarkowski is a digital activist, strategist, and sociologist of technology. He is the co-founder and Strategy Director at the Open Future think tank. He also sits on the Board of Directors of Creative Commons and chairs the Oversight Board of Centrum Cyfrowe, a Polish digital think-and-do tank. He is a member and co-founder of Communia, a European advocacy association supporting the digital public domain.
His work focuses on strategies and public policies through which digital technologies serve openness, collaboration, and engagement. Prior to his current advocacy positions, he was a member of the Polish Board of Digitisation, an advisory body to the Minister of Digitisation (2011–2016), a member of the Board of Strategic Advisors to the Prime Minister of Poland (2008–2011) (responsible for issues related to the development of digital society), and a Junior Fellow at McLuhan Program on Culture and Technology, University of Toronto.