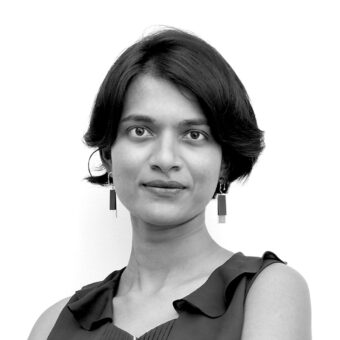 Shalini Kurapati
Trustworthy AI
AI assessment and monitoring
Data privacy and ethics
AI can add tremendous value to society as long as the human is still in the loop.
Shalini Kurapati (she/her) is the co-founder and CEO of Clearbox AI. Shalini's main mandate is to lead her team to enable trustworthy AI in enterprises at scale. With her multi-disciplinary expertise at the intersection of technology, policy, and management, Shalini leads the strategy and vision at Clearbox AI. Before Clearbox AI, she co-founded an AI consultancy in the Netherlands and was involved in the pilot data stewardship project at TU Delft. 
Shalini comes from a strong research background and is an expert in data management, and data privacy. She is a Certified Informational Privacy Professional/Europe (CIPP/E). 
During her past experience, she worked on transparency, privacy, and fairness issues across data life cycles. She is now translating her experience to the fairness and transparency of ML algorithms. She also has an adjunct research and teaching fellowship at the Politecnico di Torino in FAIR data and research reproducibility.