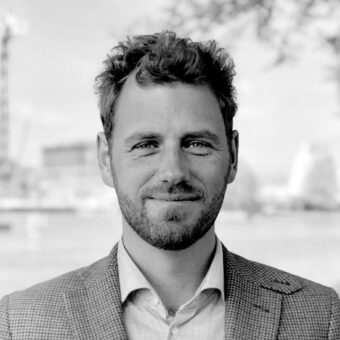 Thijs Turel
Data governance
Transparency
Contestability
Oversight
We need to find ways to democratize the supervision of digital urban services, so that not a few, but many can contribute to identifying and correcting improperly functioning, or unjust systems.
Thijs Turel was trained as a geographer and political scientist. He has worked as a future explorer and strategist for numerous public organizations. At Alliander he worked for the innovation and strategy department in the field of electric transport, cooperation between infrastructure managers, and ethics of smart cities.
Currently, he works as the manager of the Responsible Urban Digitalization program at the AMS Institute in Amsterdam. There he founded the Responsible Sensing Lab – a place to experiment with how to operationalize public values (autonomy, privacy, transparency, human dignity, etc.) into physical-digital sociotechnical systems in the public space. The lab aims to show and build alternative versions of the dominant smart city narrative on efficiency and safety.