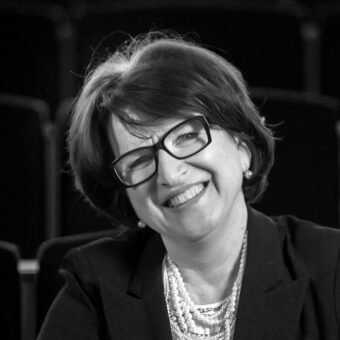 Prof. Irina Jackiva
Data analysis
Data mining
Statistical analysis
Transport modelling
The fusion of artificial intelligence and design thinking will become more visible in the coming years.
Irina Yatskiv (Jackiva) is a professor of Mathematical Methods and Modelling at the Department, Transport and Telecommunication Institute (TSI). As a founder and leading researcher in the Laboratory of Applied Systems, she has participated in more than 20 European and 14 national research projects. Furthermore, she was a scientific coordinator of eight research projects. She is/was a member of the management committee of COST Actions CA16222, TU1306, TU1004, TU0903, TU0804, and TU0801. Irina has a track record of project coordination as part of the Horizon 2020, FP, INTERREG, BSR programmes. Specifically, she coordinated the "Enhancing excellence and innovation capacity in sustainable transport interchanges" project (ALLIANCE).  
She authored more than 130 publications, including nine books and textbooks. She also wrote chapters in "Modelling Public Transport Passenger Flows in the Era of Intelligent Transport Systems" (Springer, 2016) and "3D City Models and urban information: Current issues and perspectives" (edpsciences, 2014). Irina is a guest editor of Volumes of Lecture Notes in Networks and Systems and Intelligent Transportation and Infrastructure (Springer) and Procedia Engineering published by Elsevier.