Look, a ToSsphere! (ESR 12)
Behind the checkbox of the Terms of Service
The frequent encounters with Terms of Service (ToS) and their related policies often at inconvenient times have been pushing people on the internet to make instant decisions about their relations with data-intensive things. Instead of reading, comprehending, and reflecting over the terms, participating in what considered to be the biggest lie on the internet (Obar and Oeldorf-Hirsch, 2018), seems to be the most usable choice with easy to click checkboxes at hand.
In this project, I attempt to go behind the checkbox and unpack what is it that we agree on when we check 'I have read and agree on ToS' boxes. By engaging with ToS at different scales – zooming in and out – through reading, translating, and transposing, I explore what each mode of engagement reveals, what questions they lead to, and how these explorations could inform designers.
Act 1: Nice to read you!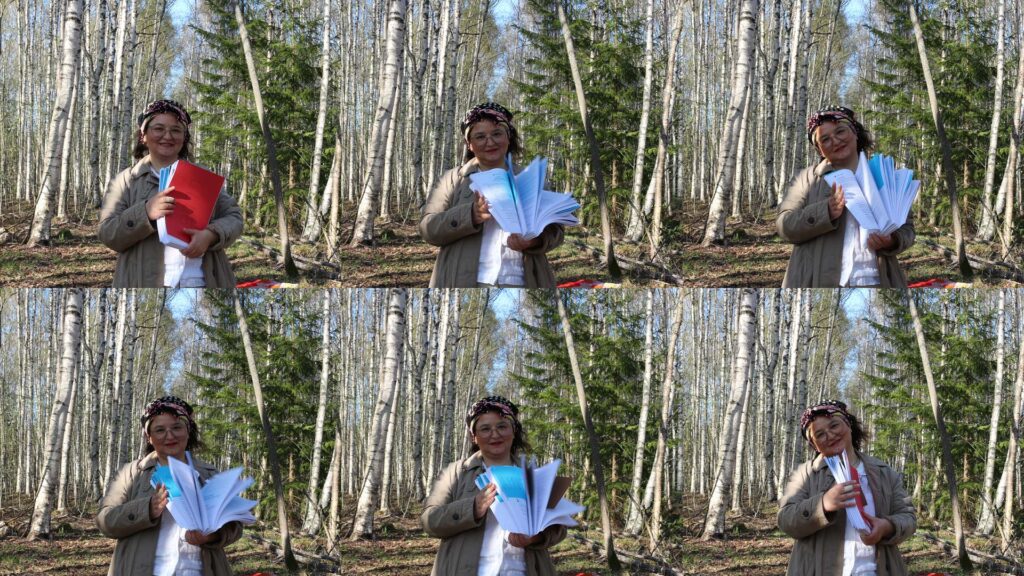 Image Credit: Hamide Design Studio (Şeyda Özçetin)
Zooming into ToS by reading closely is admittedly a boring yet an informative experience. One learns about roles, responsibilities, rights, and processes and start to get a picture of how data-intensive things operate. The close reading reveals that data-intensive things are like fluid assemblages of distributed material and immaterial resources dynamically coming together over a network (Redström and Wiltse, 2019). In other words, the so-called service is co-performed by the involvement of multiple actors that are brought together by the so-called service provider. Thus, agreeing on a ToS, one agrees on other actors' and their ToS policies and forms relations with them. I call this ecosystem of ToS policies, the ToSsphere. Then, I ask:
What does the realization of facing ToSspheres mean for designing more meaningful interactions?
How can designers get a handle on this ecosystem?
Act 2: Nice to map you!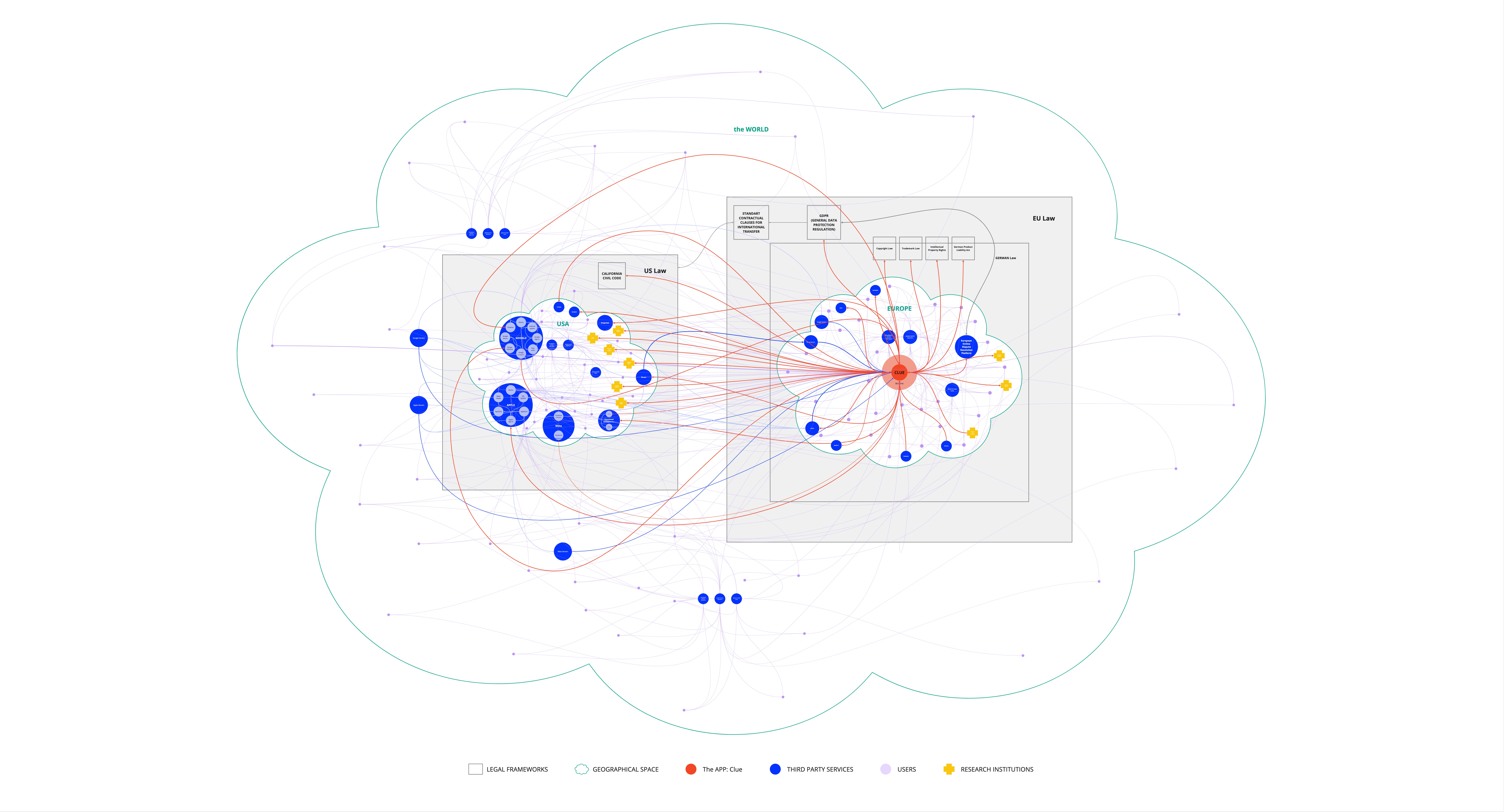 Trying to get a handle on ToSspheres, I started to create relational maps showing actors and relations experimenting with different approaches such as organizational charts showing hierarchy, service journeys showing when each actor comes into the picture, or a distribution of actors showing their weight. Translating ToS texts into relational maps not only reveals the overwhelming complexity of ToSspheres and hidden actors in them but also emphasizes how the current form of ToS interaction and the usability approach to increase engagement do not make sense. Then I ask:
How can designers work with this complexity?
Act 3: Nice to landscape you!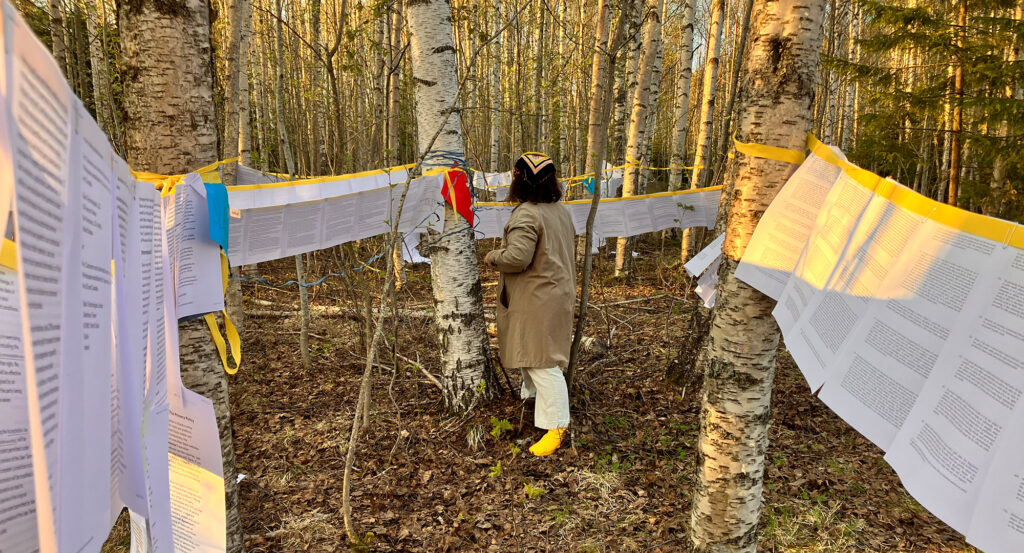 Image Credit: Hamide Design Studio (Şeyda Özçetin)
While the relational maps demonstrate the complexity of a ToSsphere, the process of creating them is deceitful as it starts with an empty canvas as if there are no actors prior reading the ToSsphere, and as if the actors come into being only when one encounters them in the text and thus there is no other ToSsphere around.
However, experimenting with transposing a relational map into a spatial map in an existing landscape – in this case woods in Umeå, revealed different considerations. Using trees as actors in the ToS policies, I started to think of which tree represents which actor and notice in fact there are always other actors outside the ecosystem (the market) that could potentially replace some of the actors in the ecosystem. This made me think about how this ecosystem is built and who gets to choose who is in and out. Thus, I ask:
What could we achieve if we leave the focus on data and data processes and zoom out to actors in the ecosystem? How would it be possible to make choices about actors making the ToSsphere in a way of patchworking an ecosystem or mending as one sees fit?
If data is valuable and yet relational, what would it bring if we approached this ecosystem building activity as sort of a collaborative value making like in investment banking? How and with whom do we want to create value?
In this project we partnered with Hamide Design Studio (Şeyda Özçetin) for visual documentation of the ToSsphere mapping as well related logistics. Thus, photographs and most video content were created by Hamide Design Studio (Şeyda Özçetin).
References
Obar, J. A., and Oeldorf-Hirsch, A. (2018). The biggest lie on the internet: Ignoring the privacy policies and terms of service policies of social networking services. Information, Communication & Society, 23(1), 1–20. https://doi.org/10.1080/1369118x.2018.1486870
Redström, J., & Wiltse, H. (2019). Changing things: The future of objects in a digital world. Bloomsbury Visual Arts.